Wildflower Farm commands the grace of an earlier time, but provides the accommodations of the 21st century. It's perfect for a romantic getaway or a cozy overnight with the family.

The Farmhouse at Wildflower Farm was built in 1891, and was part of a large family homestead in the community of Rollins, Tenn. It was sold out of the original family and passed thru several owners until 1946, when the house and 80+ acres was purchased by my maternal grandparents, Clyde and Della Watkins—since then it has been "home" to our family. A simple country place, there are no grand elements to the home, but there are few of it's kind left. Many of our guests remark "I feel like I'm at my grandmother's house." If you know that feeling you'll want to visit-- if not, you have to visit.

731-422-6829       2463 Hwy 70 E, Jackson, TN 38305

Patricia & Ronnie Fields - Owners        731-695-3959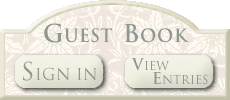 Clyde & Della Watkins - Purchased the farm in 1946.

Current Owners - Ronnie & Patricia Fields with their family